Aventus Group donated 30 000 Eur to charity in Q2 2020
28.07.2020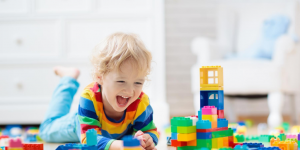 In the second quarter of this year, Aventus Group provided 30 000 Eur in support for children with serious illnesses. The total charity of the Group during the first half of 2020 already amounts to 70 000 Eur.
The Aventus Group has been donating a part of its profits to children with serious illnesses every year for several years in a row. The group continues to do charitable activities despite the economic slowdown, which is leading to lower volumes of new lending.
In the second quarter of this year, Aventus Group companies supported children with serious illnesses in Ukraine. The biggest part of charity funds was donated to the Charitable organization Charity Exchange DobroDiy (http://248.dp.ua/en) and CSMA Foundation (Children with Spinal Muscular Atrophy https://csma.org.ua/en/) in Ukraine.
"Our Charity Exchange DobroDiy has several permanent sponsors. Aventus Group company Credit Plus is among our largest sponsors. Charitable assistance from our sponsors guarantees stability, especially in implementing the most "burning," the most necessary projects of the Exchange. Such support is a way to save the lives of children who are struggling with serious diseases and to help them to return to normal life.
Thus, thanks to the help of the Aventus Group company, in July, two little girls, Sasha Bushneva and Lera Zakharova, received powerful support in the form of medicine to fight the most serious disease – blood cancer. The girls fell ill in early summer and are now undergoing treatment at the Dnipro Regional Children's Hospital. Treatment is long and difficult; there is practically no chance of recovery without expensive medicine. Unfortunately, our state does not fully provide little patients with the necessary medicines. Now, these children will be provided with treatment for several months ahead, and exhausted parents will be able to rest a little bit and not be in a rush to search for money for further treatment.
Now is a difficult time. Due to the pandemic, support from private sponsors has decreased. Therefore, regular, significant charitable transfers from Credit Plus are a real salvation for many children and their parents, who at these minutes are fighting for their lives and for health," – says Julia Sosedka, Founder of the DobroDiy Charity Exchange.
"For a long time, for more than 15 years, the Children SMA Foundation was plagued by financial deprivation. It seemed impossible to raise funds for the treatment, which cost a huge amount of money. This situation did not help us to implement the effective protection of patients' rights at the state level but also demotivated patients themselves and their parents to work together.
More than a year ago, stable financial support was launched by Aventus Group company in Ukraine Credit Plus. The charitable support from Credit Plus fundamentally changed the situation for many patients who became able to devote more time to the rehabilitation of their children. And that, in turn, united the parents for joint work.
As the state ignores the interests of patients with spinal muscular atrophy problems, on behalf of the Foundation and all parents, I would like to express my deep gratitude to the Aventus group for what has already been done and hope that our cooperation will last long enough for the Foundation to provide necessary help for every SMA patient" – says Vitaliy Matyushenko, the President of the Children SMA Foundation in Ukraine.
In 2019 and the first half of 2020, Aventus Group donated over 220 000 Eur to various charity programs dedicated to helping children who have been diagnosed with cancer and other serious diseases.