Aventus Group business review of 2019
20.01.2020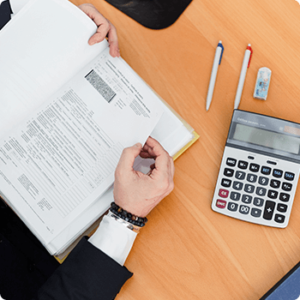 The year 2019 was a very dynamic and vibrant year for the Aventus Group business. In comparison with 2018, the Group grew up by almost three times last year.
In 2019, Aventus Group companies issued 193 million Eur loans – 2,6 times more than in 2018.
More than one million – 1 681 667 units of credits (including credits with prolongations) in total were issued during the year 2019. It is 2,8 times more in comparison with credit volumes in 2018.
The net interest income of Aventus Group companies amounted to 59 million Eur over the year 2019. It is 2,7 times more in comparison with the year 2018.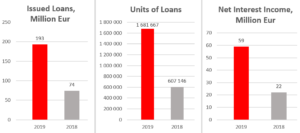 The total loan portfolio of the Group at the end of 2019 amounted to 58,82 million Eur. At the end of 2018 total loan portfolio amounted to 30,71 million Eur.
During last year the number of clients has more than doubled – at the end of 2019, the Group had 3,31 million registered clients. At the end of 2018, the number of clients was 1,39 million.
Last year the team of Aventus Group grew from 250 to almost 700 employees.
During the year 2019, Aventus Group donated over 150 000 Eur to various charity programs dedicated to helping children who have been diagnosed with cancer and other serious diseases.
Last year Aventus Group was successfully strengthening its' positions in those markets where it operates. The Group has purposefully developed the network of business units, focusing on making its services available to the maximum number of potential clients.
The year 2019 was also very productive for the Group in terms of entering new markets and offering new products. New car leasing branches in Ukraine and Kazakhstan were opened. Online credit companies were launched in Sri Lanka and Vietnam.
Business expansion remains in Aventus Group's targets for 2020 – to expand the business network in existing business markets and to establish new companies in new markets.